Fruits Basket is an anime series composed of 26 chapters, directed by Akitaro Daichi and produced by Studio DEEN, based on the manga created by Natsuki Takaya and published by Hakusensha. Genres: Romantic comedy, fantasy, shoujo.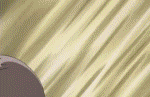 Tōru Honda is a young girl, her mother passed away recently, she is living in a tent in the woods. Her study partner Yuki finds Tōru and invites her to live at his home, with two other men: Kyo and Shigure, but the Sōma family has a secret: the have a curse that turns them into the Chinese zodiac animals when they are embraced by a person of the opposite sex or in another special circunstances.

Throughout the series, Tōru will get to know the members of the Sōma family and their stories, and this girl with her innate optimism, her helpful nature and her good advices (learned from her mother) will help them understand and getting along better, and in the process will steal many hearts. Of course, not everything is perfect, since her arrival in the house, and also because she knows the secrets of the Sōma, many people, some of them fearsome and powerful, will become her enemies .
Opinion: Beautiful story full of positive messages and memorable phrases. It has the perfect dose of romance, drama and comedy. I enjoyed every chapter, the opening is just beautiful, it's easy to fall in love with its characters and / or identify with any of them. The only bad thing about this series is that it doesn't have a second season and you just want more, but in that case you can always go to the manga.
Wallpapers: